Would you like to do a maternity session but you have no idea what to wear? Don't worry, I can help you to choose the best clothes for a maternity photo shoot!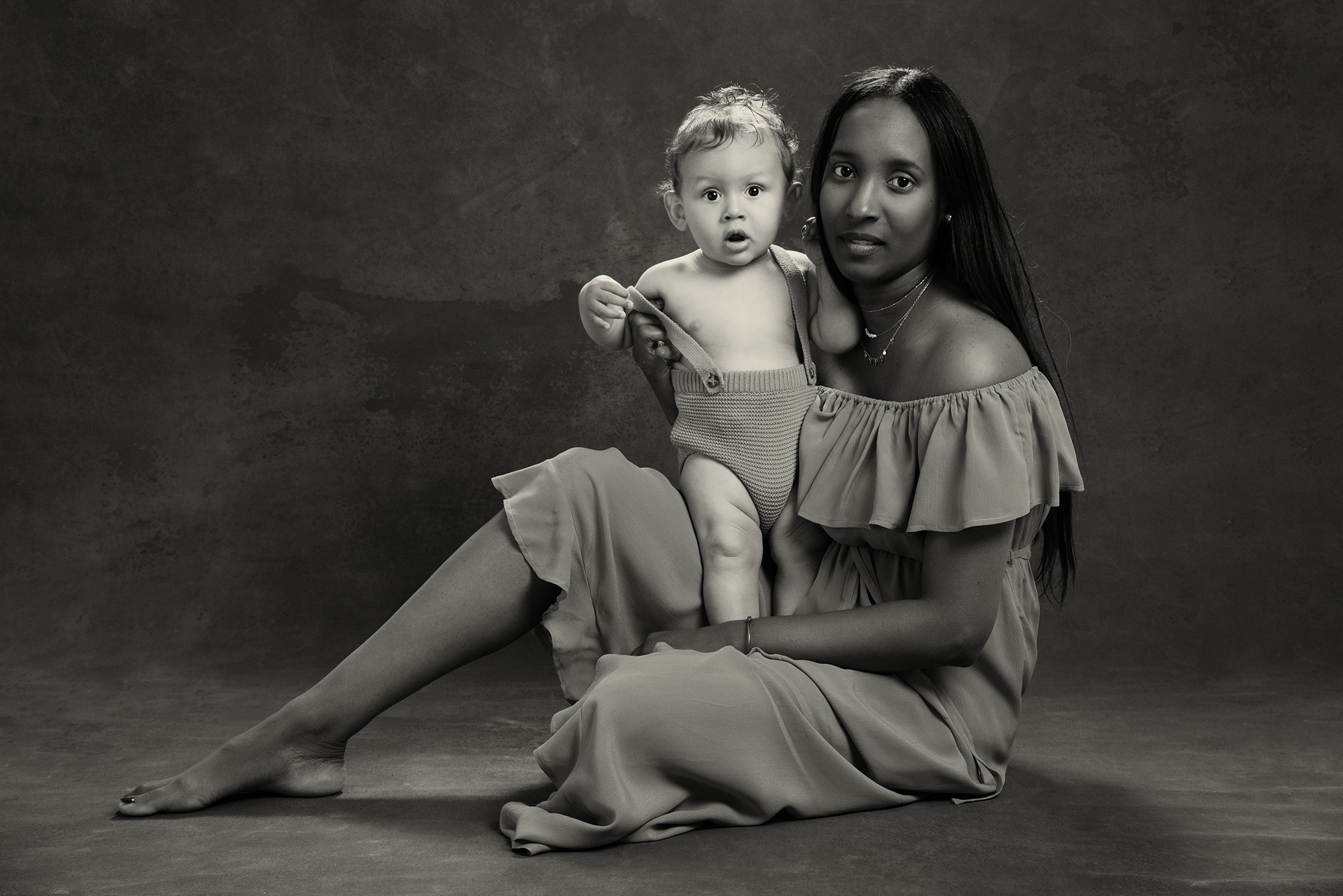 What clothes are the best for a Maternity Session?
Preparing clothes for a maternity photo session could be a nightmare, but actually, it is easier than you can imagine.
Normally when clients contact me to book their session I send them instructions about what they could bring with some examples so they don't forget anything. Also, I have a selection of fabrics and clothes in my studio that I always use.
In this post I explain 3 factors to consider when preparing clothes for a maternity photography session in the studio, since for an outdoor session I would recommend totally different things.
1. COLOURS:
Colours are probably the most important thing when it is about photography. How to combine these colours is going to have a special effect and impact in the photographs. So you must pay attention to it when you are searching for your clothes. I recommend you to pick a colour you feel good with. Then we will talk about how we can match it with other colours and backdrops.
2. BACKDROPS:
I normally use different backdrops in my sessions and to get a wonderful image the clothes must match with them.
A window generate a beautiful silhouette with all the light coming in from the back of the subject. In this case I recommend white clothes owing to fact that the result transmit peace, beauty and sweetie.
A white backdrop, could become white, grey or even black concerns about the position of the light and the distance from the subject to the background. I normally recommend white or black clothes for this images. But also, casual clothes like jeans go really well.
I like to use black backdrop to do silhouette and reflexion on the floor so I recommend no clothes or black clothes :).
With coloured backdrops I like clothes to be the same colour palette or complementary colours. We will prepare together before your session.
3. PROPS:
Typically, the main role of the props in photography is to add character, drama, interest to a photo, and highlight a context to the subject's story. You could bring hats, all kind of jewellery, and everything you would like to incorporate in the shoot. I also have a selection of props in my studio that we will use in your session.
Do you want to know more about how to prepare your session? Are you ready for the action? Contact me and I will help you!